7 Effective Ways to Increase Website Traffic
For a website user traffic is needed, but relevant user traffic is much needed. If your website is not getting clicks from search engines and also not taking advantage of social media, then your website is not worth it. Because you need people to your website for conversions whether you are selling products or services.
So if you are struggling to increase traffic to your website? Then you are at the right place. In this post, we will discuss 7 Effective ways to drive traffic to your website.
Start A Blog On Your Website
A blog is a hugely effective and easy way to increase your website traffic through content. You need to publish content on regular basis to get relevant users. Blogs can help you to engage with your customer and let them know about your products and services with the brief. With blogs, you can focus on user queries like what they are searching for, and according to that, you can write the content that helps people.
Write Quality Content with Keyword Research
To get high quality and relevant user traffic you should work on high volume topics and keywords with less competition. You have to write content that solves people's queries. For keyword research, you can use tools such as Ubersuggest, ahref, Google Keyword Planner, etc. And for the topic, you can use buzzsumo, etc. these tools will help you to write on the right topic at the right time.
Optimize Keywords Everywhere
You need to optimize keywords everywhere on your website with the proper keyword density (1-2 keywords for every 100 words). Or you can use tools like Yoast and RankMath. These tools will help you to optimize content with keyword distribution.
You should distribute keywords in -:
Meta Title
Meta Description
First Paragraph
Heading or Subheading tags
In the body
In the Image alt text
Create Sharable Content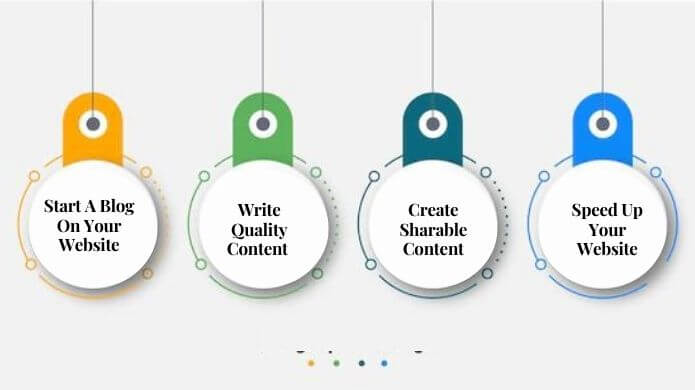 You cannot focus on text-based content only. You have to create visual content such as videos, infographics, etc. This rich content is easily shared by people on Social Media Platforms and local groups. As it is sharable content, So it can increase user traffic to your website.
Add Schema to Your Website
In order to feature in googles' knowledge graph and rich snippets, you need to implement schema markup and structured data into your website. This is another best practice to drive organic traffic from Google search. As this is a little bit technical, you may need the help of a web developer to test and implement it without any errors.
Speed Up Your Website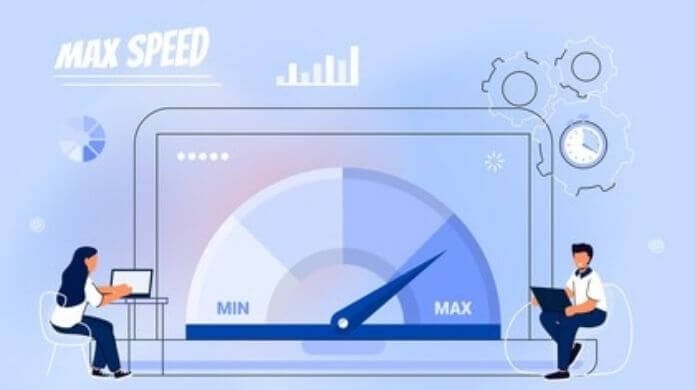 I instantly exit from a website that takes too much time to load, and I'm sure everyone does that. Also, Google does not like slow websites. That's why website loading speed is Google's ranking factor. And a slow website can improve the bounce rate on your website. So you need to speed up your website to get better ranking and organic traffic.
Use Social Media
Using Social Media, you can improve your brand awareness as well as you can drive traffic to your website. All you need to do is choose the best platform according to your business and services, set up your profile properly, and start engaging with the people who are interested in your products and services or whatever you serve.
Conclusion
Without the relevant user traffic, businesses cannot survive, because when users come to your website they are introduced to your product and services. And after that, they may become a valued customer. To increase your website traffic with the help of this guide. And empower your business from day one!
Need help increasing website traffic? Get in touch.