Small Business SEO: Tips to Rank Higher In Search
In the last few years, SEO is evolving and many small business owners are rapidly growing with Search engine optimization. Business owners are increasingly aware of the importance of dot com and SEO. But what should a business owner always keep in mind about Search engine optimization?
In this guide, we will go through the various aspect of SEO. And how you can grow your small business with an effective SEO Strategy.
What is SEO and why it is taking so Importance?
Search Engine Optimization is a practice for improving the online presence of a website or business over the Internet. In terms of quality user traffic, and leads. It will help your business to get better exposure and increase revenue. On the Internet, your business may have many competitors and they rank higher on the search. But have you ever think what you have to do to get a better ranking and more customers!
Keep reading this blog we will cover all the important topics.
Difference between SEO and Local SEO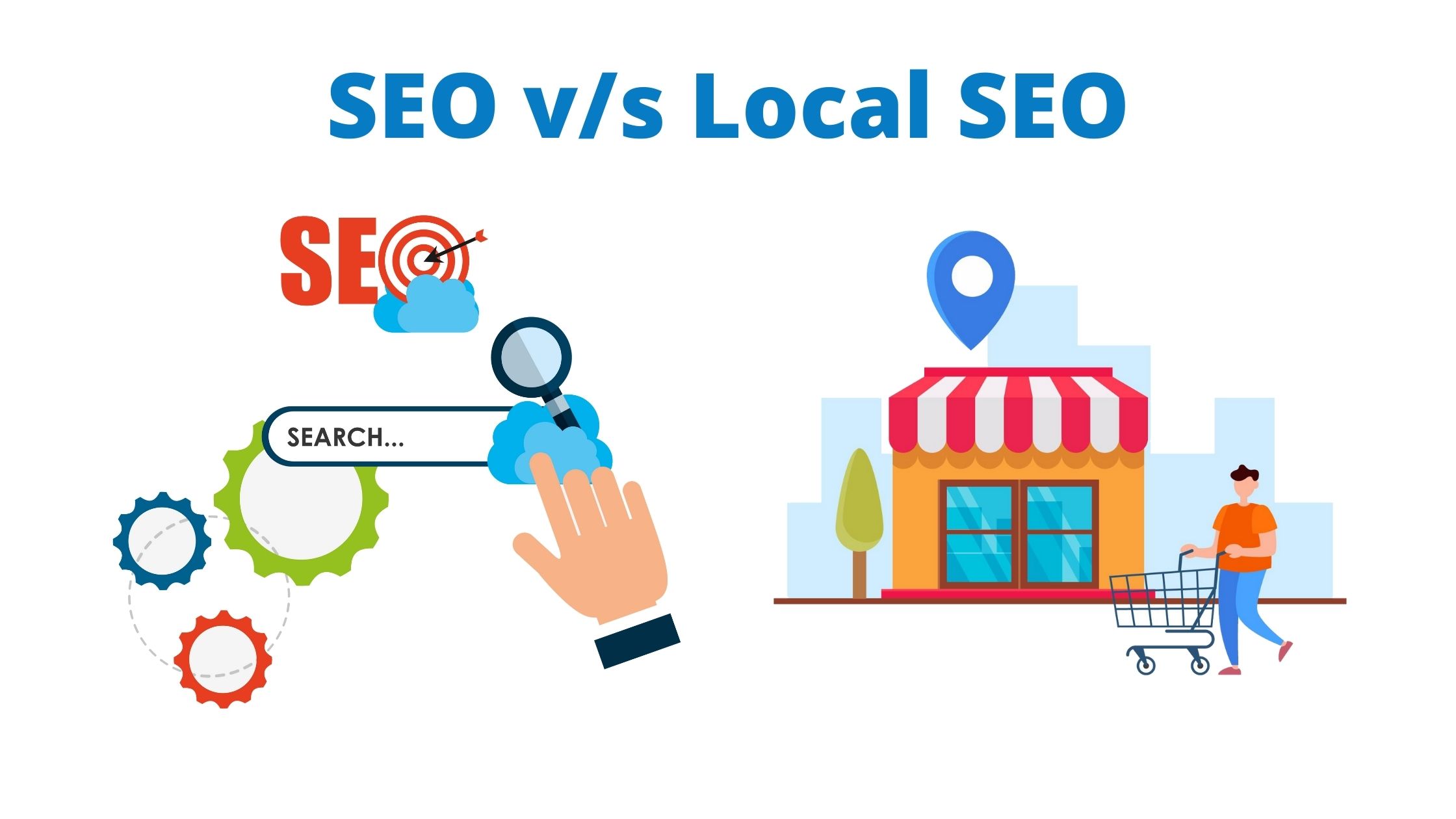 SEO is all about ranking higher in Search without any dependency on a specific location. But Local SEO is about optimizing your website for region-specific results. Like – "Best Dentist near me" or "affordable driving schools in NYC" etc. Or optimizing your website for local SEO is almost same as the regular SEO.
The Regular SEO Checklist:
1. Do a Solid Keyword Research
Keyword is the key for unlocking queries on a search engine like google. If you unlocked the queries, you will get more users on your website and you can convert them into customers. So you have to choose the right keywords with less competition and high traffic.
2. Optimize Meta Tags
Optimizing Meta titles and descriptions with the targeted keywords will improve the overall Page score. It will also let know the user and search engine that what is the page about. You should put the primary keyword at the start of your title and Meta description.
3. Conduct a Website Audit
Before you get started, conducting a website audit can help you to Identify SEO Problems and technical errors. You will get specific recommendations about how to fix all these errors one by one.
4. Link Building
Getting a backlink from an authoritative and relevant source can help to improve the Trustworthiness of your business.
Pro Tip: Setup Google Analytics and Google Search Console to track your website's traffic and you can submit your website to Google through the search console and also able to fix errors.
1. Let Search Engines Know About Your Business
Citation is very important for local SEO, as many small businesses serve their service and product locally. A citation will help them to get a valuable customer in a specific location. There are many factors to rank a small business in a targeted location, but the most important factor is NAP (Name, Address, and Phone Number.) So the NAP should be correct every time when you list your business.
2. Google My Business
Google My Business is a free tool by google. After setting up the GMB profile you can interact with your customer over the massaging. And you can track how many times people search for your service or product. And how many times they visit your profile. You can also promote your business on google search as well as google maps. Also, you can notify the user by posting an announcement.
3. Bing Places for Business
Bing Places is also a very useful tool same as Google My Business. Bing Places is operated by Microsoft. You can create a business profile with NAP, opening, and closing hours. You can also upload a photo and make an announcement.
Conclusion: As a Small Business Owner you are pretty conscious about improving the overall SEO score. It is very important to know who is searching for your business so that you can optimize your website accordingly.
So, if you want to rank higher in the search, contact us. We'd love to help! or Opt for our affordable SEO Services.